Associate Teaching Staff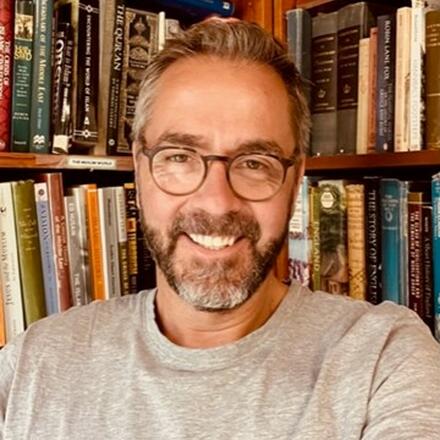 Associate Tutor
Pat Brittenden
Patrick (Pat) Brittenden is a research associate at the Centre for Religion and Culture, Regents Park College, Oxford, a member of the Advisory Board of the Centre for Muslim-Christian Studies, Oxford. He is also an associate lecturer and faculty member of the Institute Chretien d'Algerie (ICA), and director of the Hikma Partnership (https://hikmapartnership.org/en/), a network committed to amplifying the voices of Christians of a Muslim Heritage through research, writing and publishing. 
Pat's background is in education, as a secondary school, teacher and head of religious studies department. Having grown up in North Africa and then working as a university lecturer and in the development sector in North Africa, Pat has considerable experience in inter-religious and inter-cultural relations (especially Muslim Christian relations). His research, writing and teaching bring together a passion for church-based theological formation in the context of ministry the real world. 
Pat's DPhil (Oxon 2018) explored the development of the contemporary church in Algeria and has been reframed in his upcoming book, Algerian AND Christian: A Study of theological formation, identity and mission in the context of culture, religion & education in contemporary Algeria (Regnum, Expected end 2023). He has written chapters and articles on various related themes, Mission in the North African Berber Context (William Carey, 2018), The Second Generation Challenge of Movements in Iran and Algeria (William Carey, 2021), Augustine and the Muslim-Background Church of Algeria (JEMS, 2021), Liberating Liminality in the Muslim-Background Church of Algeria (Lexington, 2023) and A History of Christianity in the Maghreb, (Routledge, 2023). 
Pat and Kitty and their two children (Naama, 20 and Nate, 14) are currently based in south Cambridge.