Associate Teaching Staff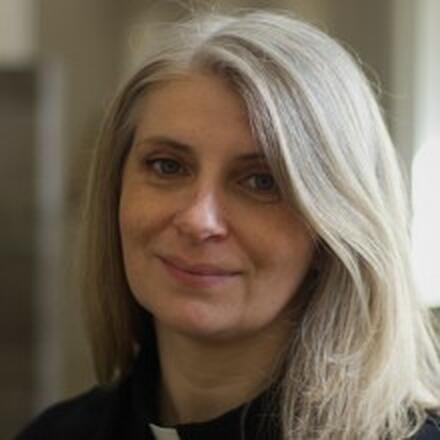 Pioneer Spirituality and Discipleship
Revd Dr Beth Keith
Beth is a practical theologian and a pioneer minister. Her ministry background is in youth ministry and contextual mission. She has been involved in training church planters and worked for Fresh Expressions as the Church of England developed pioneering ministry.  
She has a degree in Psychology and Philosophy from the University of Sheffield, and an MA in Theology and Religious Studies (with a focus on contextual mission) from York St John. Her doctoral research at Durham University looked at mission, evangelism, and ordained vocation.
Beth works part-time at St Mark's Church in Broomhill as a priest and theologian, where she supports the church to engage in practical liberal theology and explore contextual readings of the Bible. As well as teaching at CMS/Ripon College Cuddesdon, she also teaches at St Hild College, leading the curates module on theological reflection and preaching. Alongside this, she supports victims and survivors of abuse within churches and is involved in the development of the Church of England Redress Scheme.
Publications
Keith, B.,'A Time to Dance' in Freeman, A. (ed), Festival: A Tribute to the Art of Celebration (Proost, 2019) 50-55.
 Keith, E, (2017) Vocation to Witness: Insights from a Research Study on Ordained Vocation in the Church of England, Durham theses, Durham University. Available at Durham E-Theses Online: http://etheses.dur.ac.uk/12133
Keith, B., 'Exploring attitudes to Evangelism: An ethnographic study of Street Angels and Club Angels', Anvil, 33, no.2 (2017), 4-12. 
Keith, B., 'To pluck up and pull down, to build and to plant' in Ross, C. and Baker, J. (eds.), The Pioneer Gift (Norwich: Canterbury Press, 2014), 117-140.
Keith, B., Authentic Faith: Fresh Expressions of Church amongst young adults, (Fresh Expressions, 2013). 
 Keith, B., 'The gift of troublesome questioning: pioneers and learning' in Male. D. (ed.), Pioneers 4 Life: Explorations in Theology and Wisdom for Pioneer Leaders (Abingdon: BRF, 2011), 48-62.