University of Oxford Master of Theology in Applied Theology (MTh) part-time
A part-time course taken over four years aimed at those already in ministry. The MTh degree, which is a higher degree of the University of Oxford, and is normally only open to those who have gained a good first degree and consists of two parts.
For Part One, taught in the first two years, students are required to engage in theological reflection with others in organised seminars, and will also be given individual guidance through tutorials and essay supervision. Each unit is externally examined by an extended essay of up to 7,000 words. All students must take two compulsory units in applied theology, and two options. Part Two is a dissertation of 15,000-20,000 words on an aspect of applied theology written during the second two years.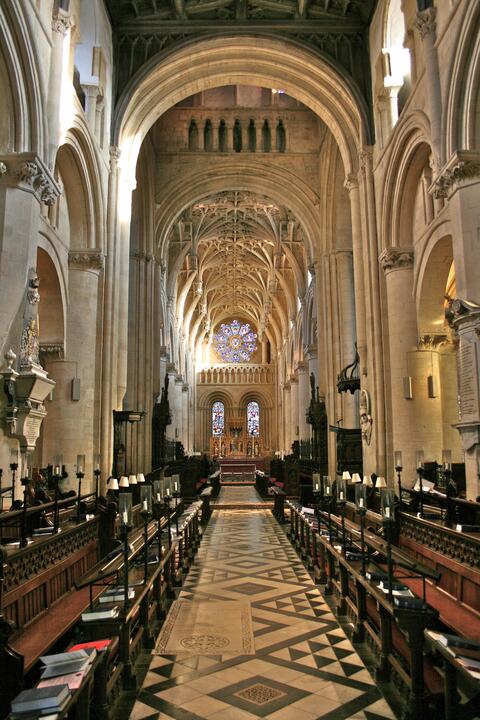 Christian Rural and Environmental Studies Certificate
This two-year Certificate is an opportunity to study rural and environmental issues from a Christian viewpoint. This part-time modular course by distance learning will be of interest to those with a personal or professional concern for the environment and countryside, rural communities and churches.
Students choose from a range of modules which consist of The Living World; Farming and Food; Creation Care Integral Mission; Globalisation and Faith; The Physical Environment; The Biological Environment; Rural Communities; The Church in the Countryside; Rural and Environmental Theology; Atmospheric Carbon Dioxide Stabilisation, Energy and Climate; and An Introduction to Biodiversity. Each module represents about 40 hours of activity and study. Students are examined on Study Papers and Work Diaries, one each per Module, and a written Project presented at a Residential Consultation, the topic being chosen in consultation with the tutor and senior tutors.
Course fees: The cost is £790 in total, which includes two residential weekends at Cuddesdon, payable in two annual instalments. Bursaries can be made available on application.
Further information can be found on the CRES website.